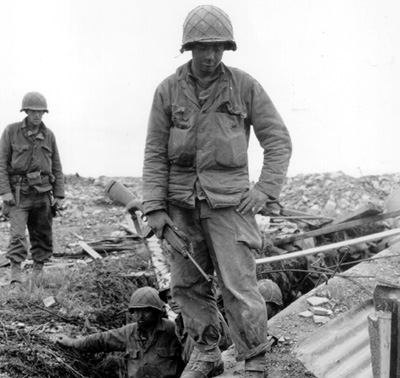 ATF Reproduction Army HBT's
Material: 100% cotton herringbone twill in "sage green" or olive drab No. 7. Both colors are dead-on matches to originals. There were two main colors seen in WWII HBT's. "Sage green" and a late war, darker Olive Drab #7. The Army switched to the darker shade early in 1943.

Pattern and Assembly: Our patterns are made from original HBT's. All the details have been duplicated. Jackets are oversized like originals. Caps and trousers are only oversized enough to allow for shrinkage. All HBT uniforms are imported. The quality is equal to or superior to US made HBT's.

Washing instructions: We recommend cold wash (machine or hand) and hang dry for all cotton uniforms. These uniforms will survive washing in warm or hot water and machine drying, such actions will speed up fading and decrease the life of the garment(s).

Click Here to read more about WWII Army HBT Uniforms